Dear SLN readers,
Some of you have surely noticed that we have introduced a new reporting tool Stardesign objects on the page. This new tool is used to report all StarDesign items that are offensive and inappropriate for the Stardoll page.
It is very easy to use, just click on the item StarDesign right side will appear a little exclamation point icon (see below).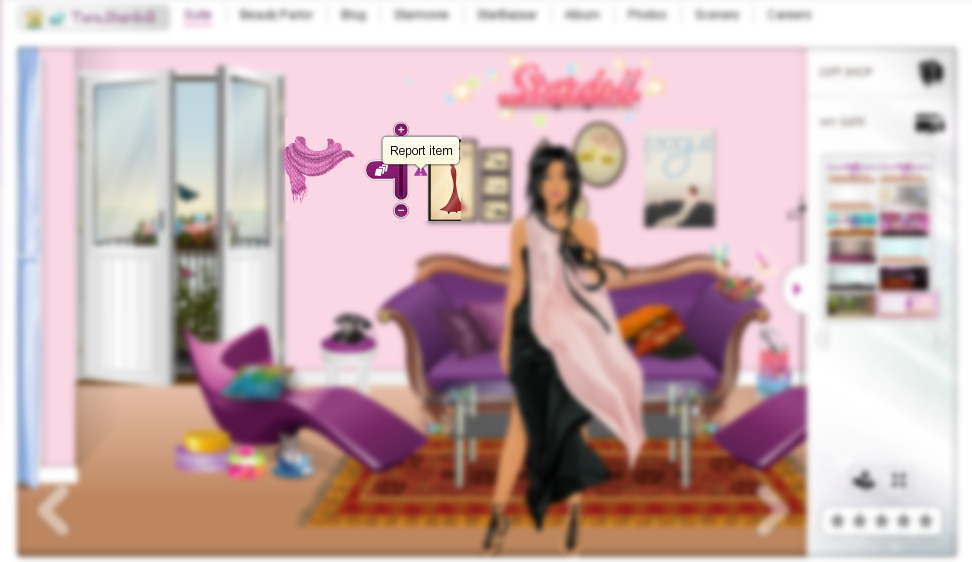 Use this tool to report any item whose appearance would question whether in competition for the best design or in the user's Apartment. The items that do not belong on the site Stardoll will be immediately deleted and the user will be against some measures. The items that do not belong to the Stardoll website are items with obscene words, sexual content and drug references.
Take note that this reporting tool should be used only if the subject you are reporting violation Stardoll site because otherwise it can lead to deletion of your account due to false reporting. Do not submit items that you think that they were not designed, or you're in an argument with the person who designed it.
If you have any questions regarding StarDesign tools for application, please contact Customer Service.