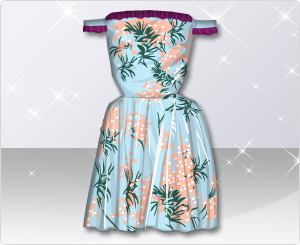 Today's pick of the day is Tingeling Santo Domingo Dress .It costs 13 StarDollars .It is Blue.T
his dress is like in summer style.
On this dress is
different patterns:
1. This dress have like a pine twigs
2. This dress have Brown color like spilled paint.
I don't like this dress so much,
because I do not like this sleeves, and many more I do not like on this dress. What do you think? Would you buy this dress?
Tell me in comments....
The SLN Writer