Hello dollies.My name is Yasmin and on this blog I will write about the pick of the day.I am 12 years old and I am from BiH .I love playing on StarDoll and I love fashion.So enough about me.Let's see today's pick of the day: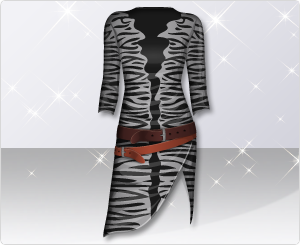 To days pick of the day is Rio HotBuys Zebra Dress.This Dress have zebra stripes and Brown belt.It costs 24 StarDollars .For me it is very expensive. . I wouldn't buy it and this neck is too high.
Do you like it,do you buy it?
Tell me in comments...