Lana Del Rey is an amazing singer, so i think I should write about her interesting story.
Lizzy Grant was a singer. She wasn't very interesting; so she had surgery and was formed into Lana Del Rey.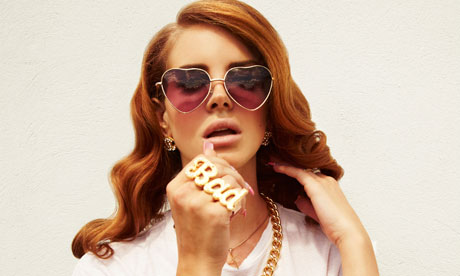 Lana Del Rey
You can still find traces of Lizzy Grant online. There is a video, dated 8 June 2009, that shows a young, casually dressed blonde woman in a
green T-shirt and jeans singing alone on stage
at a New York music show called
The Variety Box
. Grant's voice was strong, but she seemed shy and spoke quietly to the audience to a smattering of applause.
Grant looked like any one of hundreds of young artists trying to make it in the clubs and bars of New York, singing their hearts out in the hope that one day they would be spotted. After all, that's how big names from Bob Dylan to Lady Gaga got their breaks. But success never happened to Lizzy Grant. Her one and only album sank virtually without trace.
However, fame did happen to someone called Lana Del Rey, a 25-year-old sultry, seductive songstress who is the current hottest name in US music and whose debut album is one of the most eagerly awaited events in the industry this year. It came out, and is called Born To Die. Here are some of her songs;
Lizzy Grant
(Sorry the font changed)
-Daisy xoxo